Because it's raining outside and I rather play with make-up than put my clothes away...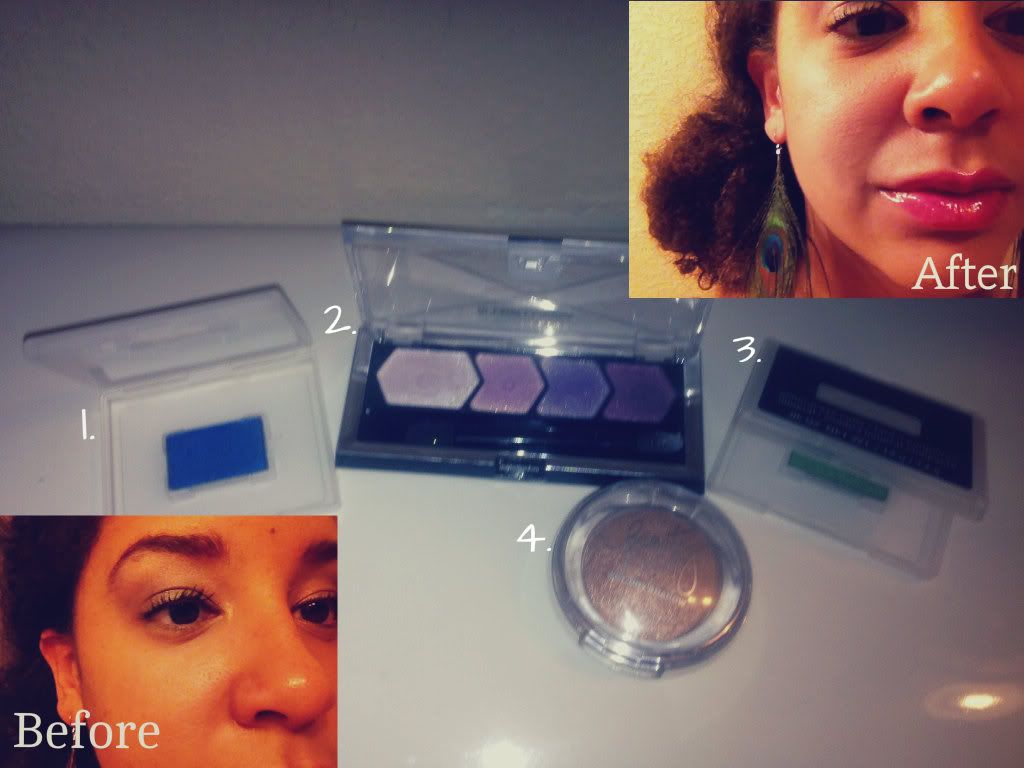 (♥)
As I rummaged through my make-up caboodles, I was inspired by
The Beauty of Color: The Ultimate Beauty Guide for Skin of Color
by Iman to try this look. It was really easy to-do and fun experimenting with the ending colors of the rainbow.
What I used:
Mary Kay eye primer
(not pictured)
1. Mary Kay Mineral eye color: Peacock blue
2. Maybelline Eyestudio: Legendary Lilac
3. Mary Kay Mineral eye color: Emerald
4. Victoria's secret Beauty Rush: Hot Ginger
Daydreaming and admiring the rain.
Until next time,
Here's to always being your B.E.S.T!